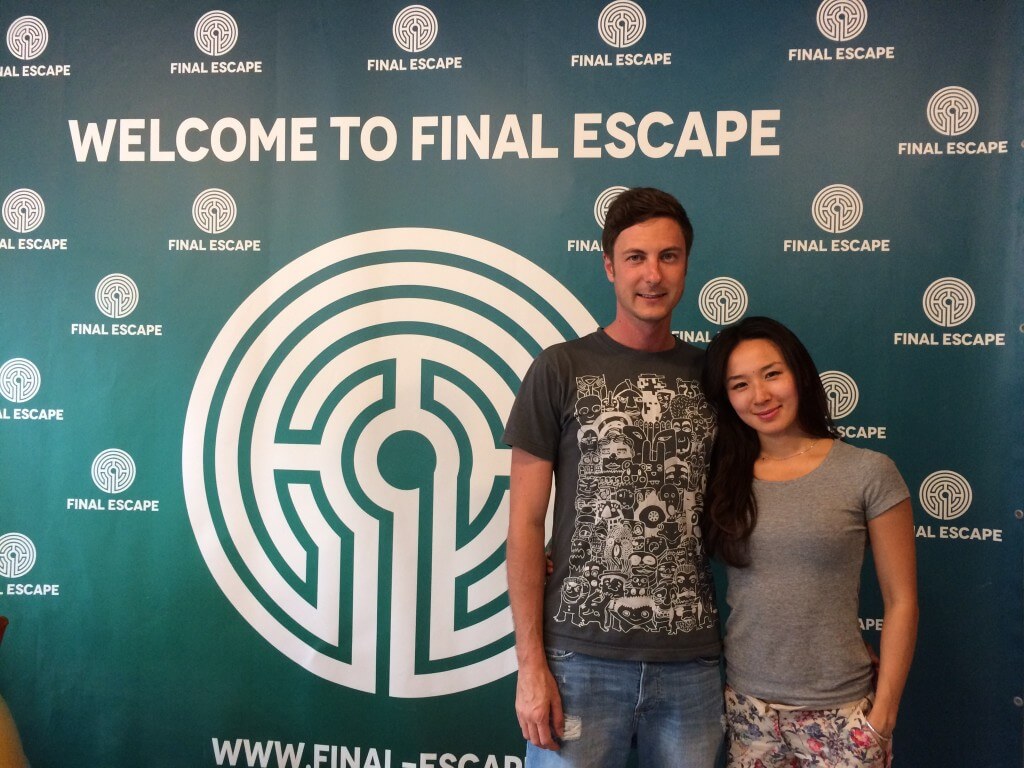 Room Escape Berlin – Final Escape – Prison Break
played on 23.7.2015
Review:
Fun Game! definitely one of the few top tier games in Berlin.
Also one of the few games in Berlin (if you are lucky) without code locks (kind of bored with code locks after played 40 games!), and then you realized, room escape can be played and at the same time having fun without code locks.
Surpises keep on popping up regarding the different approach to problems & Solutions, and did I mention that they have an excellent work on decorations and settings, you literally in prison now. Cool atmosphere.
Splitting Teams is also one of the Highlights (they are not the 1st one having this Feature though), so even number of Players is recommended, ie. 2 or 4 People. Communication is the key success factor to get out of there.
Of course, some elements would be cool to add to the game in order to enhance the prison experience, all in all, great fun guaranteed.
name
Final Escape – Prison Break
address

Prenzlauer Allee 23, 10405 Berlin

price
Weekdays before 19:00: 65€, after 19:00: 80€
Weekends: 100€
opening since
25.7.2015
number of people
2-4, recommended with 2 people
number of games
7, only 1 is working as of 25.7.2015
opening hours
10:00 – 21:30
payment type
cash and paypal
how to reach
heart of prenzlauer berg, quite center, 10min walk from U2 Senefelderplatz subway station
reception
Nice building and reception with spacious game rooms
which floor
Ground Floor
drinks
available
toilet
available
degree of challenge
3.5 star
hint
speakers
language
german, english
text in the game
little
surveillance
can see and hear
decoration and settings
4.5 star
logic
4.5
mental vs. physical
50% vs. 50%
team spirit
4.5 star
puzzle type
electronic, mechanical
fun factor
4.5 star
overall rating
4.5 star
our result
2 people, 59min with about 4 hints